Revive Alabama grant application info
Brad Garland, CPA
July 16, 2020
The Revive Alabama grant application begins soon. Here are some highlights (subject to change as more info becomes available):
1) All applications must be done online via MyAlabamaTaxes (http://myalabamataxes.alabama.gov).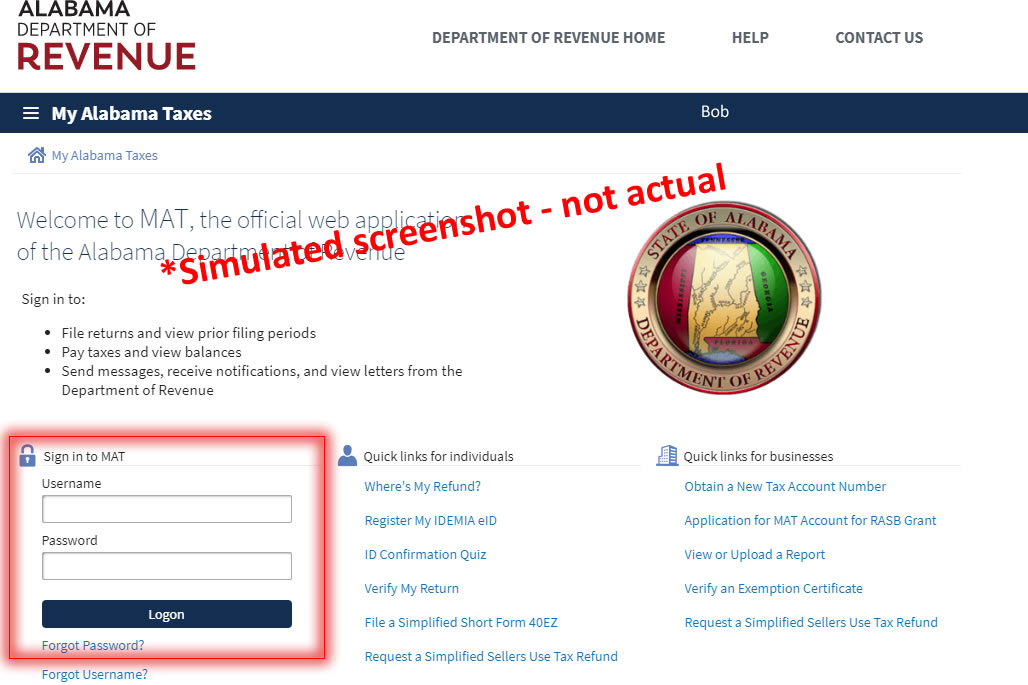 2) If you don't have a MAT logon, you can probably get one via the website. If not (either a new business or one without business/individual account info) then you will have to complete the PDF provided by Revive Alabama.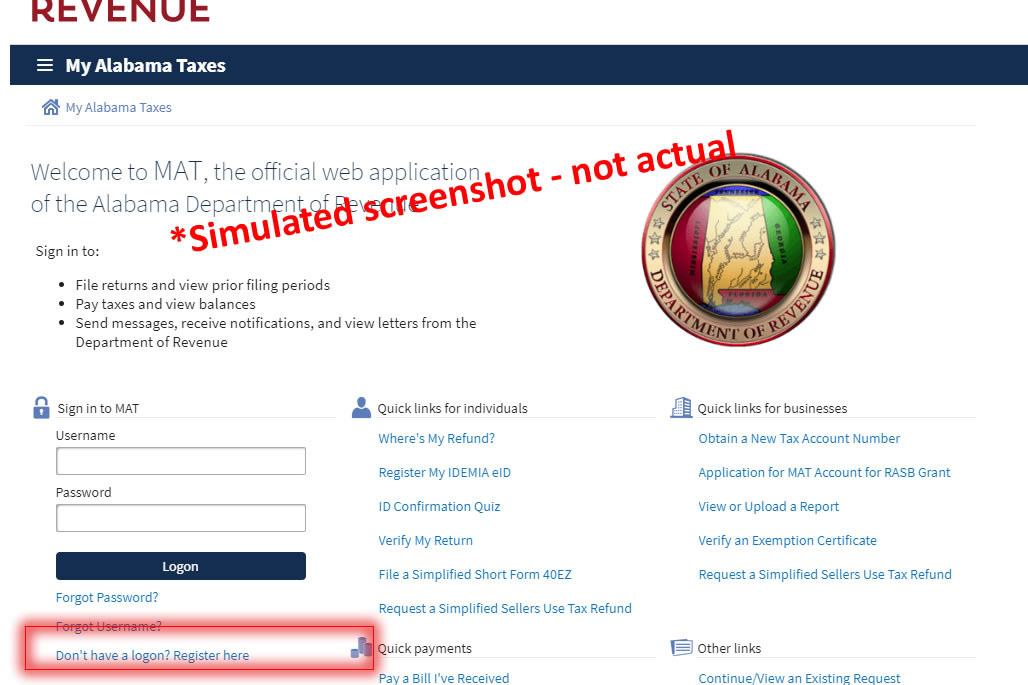 3) You'll then need to go to "I Want To..." and choose "Apply for a Revive Alabama Small Business Grant"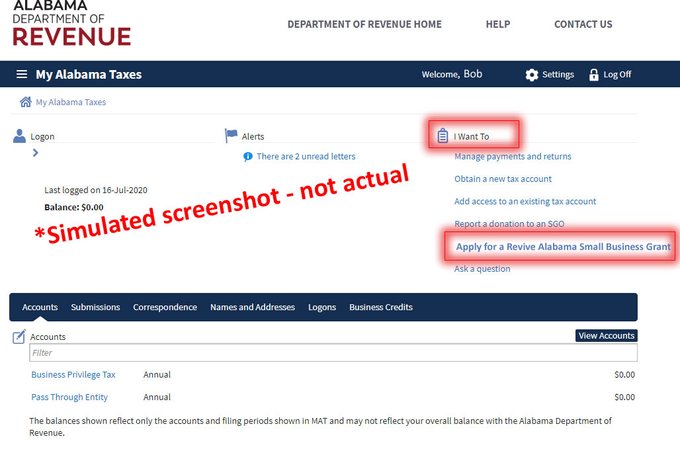 4) To be eligible, you must, as of March 1, 2020:
1) Be located in Alabama
2) Have been and continue to be in business and fully operational
3) Have 19 or fewer FTEs
4) Not a sub or owned by a biz with 50+ FTEs
5) Filed your 2017, 2018 returns; and 2019 or extended
6) Gross Rev <$5M
7) Incur eligible expenses due to the interruption of business? This could include items such as mortgage interest, rent, payroll, and utilities, up to the grant amount requested.
8) Not received #PPP, #EIDL advance, or #PUA greater than expected eligible expenses
9) Not exist for purpose of advancing partisan political activities, lobby federa/state officials, not utilized a lobbyist in 2020
5) Certify funds will NOT be used for:
1) Reimbursement for costs/damages already covered by insurance
2) Expenses that have been or will be reimbursed by any federal program (PPP, EIDL, etc)
3) Reimburse donors
4) Workforce bonuses other than hazard/OT
5) Severance
6) Legal Settlements
6) Authorize ALDOR to disclose to the DoF and applicable Federal agencies the information provided in its application for CARES Act funds together with any confidential return information necessary for the administration, disbursement, and audit of the CARES Act funds.
7) In addition, a qualifying small business will have to authorize the public disclosure of the applicant's name and the amount of CARES Act funds received.
8) You'll need, among other info:
1) NAICS code
2) Bank routing & account numbers for direct deposit
3) Driver License
As more info becomes available, we will update! Good luck!